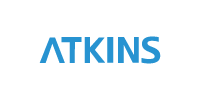 Atkins is one of the world's leading engineering and design consultancies. We employ more than 17,500 people around the world, with regional operations in the Europe, North America, Asia Pacific and the Middle East. We have the breadth and depth of expertise to respond to the most technically challenging and time critical infrastructure projects.
Our consulting services concerning cycle traffic and cycling promotion include:
Urban- and traffic planning
Sustainable mobility planning
Accessibility and traffic safety audit
Bicycle route and cycle superhighway planning
Bicycle access and parking planning
Multimodal transport planning
Concept and idea development
Product development
Strategic planning
Project management and facilitation
We work from the position that a bicycle effort largely should be aimed at getting more people to cycle for the benefit of the environment, public health and quality of urban spaces. Safety, comfort and accessibility are key elements to ensure optimal conditions for bicycle users and therefore essential values for all our work with promotion of cycling.
Contact
Atkins Danmark A/S
Arne Jacobsens Allé 17
2300 København S
Denmark
Phone: +45 5251 9000
Fax: +45 5251 9001
E-mail: info-dk@atkinsglobal.com
Website: www.atkins.dk / www.atkinsglobal.com
Member of the Cycling Embassy of Denmark since 2012