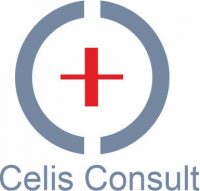 Celis Consult offers advice in all conceivable aspects of traffic situations – from general traffic planning to the actual conceptual design.
Celis Consult specializes in road safety and bicycle traffic.
Pablo Celis has previously worked as a technical adviser for the Danish Cyclists Federation and is certified road safety auditor. Pablo was the project manager of the Aarhus Cycling City project from 2007-2018. A project that resulted in a 25 percent increase in the bicycle use in the municipality of Aarhus.
Celis Consult has in recent years been an advisor to a number of Danish municipalities in the preparation of cycling strategies and projects of cycling.
Pablo Celis has since 2019 been assigned as Chief Editor of the trade journal Traffic & Roads.
Pablo Celis is the author of the following books of cycling:
Handbook of Bicycle Traffic (published 2014)
Manual of Cycle Track Inspection(published in 2012)
Bicycle Parking Manual (published 2008)
Celis Consult was established in 2002 by civil engineer Pablo Celis.
Member of Cycling Embassy of Denmark since 2019