>Copenhagenize Design Co.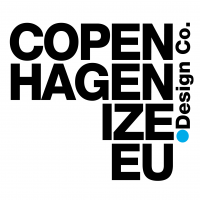 Copenhagenize Design Co. is the multi-disciplinary go-to team for cities in all matters relating to bicycle urbanism. Our tight-knit team of planners, designers and communication experts work from offices in Copenhagen, Montreal, and France, with cities around the world to help develop a more bicycle-friendly future. We approach every job from a human-centred perspective – using design, anthropology, and sociology as our points of departure. We're a team of passionate individuals who work towards making cities better places to live, knowing that increasing the number of bicycle users in any city is an integral part of improving our quality of life. That's why we focus on work centred on bicycles-as-transport through urban planning and design, communications, and education and research.
Urban Planning and Design
The cornerstone of any bicycle friendly city is a network of connected, protec- ted and accessible bicycle infrastructure. We help governments, developers, and organizations to plan for and implement such networks.
Communications
We get it. Talking about bicycle infra- structure can often be controversial. That's why we work with clients to ensure cycling is addressed in a constructive tone, outlining the methods and data to back up arguments.
Education and research
As our name suggests, we are endlessly inspired by our hometown, Copenhagen. We help disseminate the learnings from Copenhagen through workshops, expe- riential study tours, reports, rankings, and our annual Master Class.
Contact
Copenhagenize Design Co.
Sundkaj 125
2150 Nordhavn, Copenhagen
Denmark
Member of Cycling Embassy of Denmark since 2019