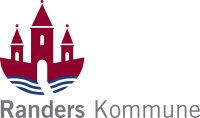 During the last 7 years the Municipality of Randers has been working more intensively with cycling than ever. That effort has succeeded in an increase in the amount of cyclists and the designation of being the official Cycling Municipality of Denmark 2013 although Randers has a hilly countryside.
Electric bicycles to lend
One of the successful projects is lending out electric bicycles for a period of 6 months. The primary criteria  for lending an electric bicycle is that the distance between the home of the citizen and work is at least 5 kilometers and that the bicycle replace a car. Some of the participants have also improved their general health. New projects with electric bikes are already running and more will follow.
Ambassadors and master plans
Cycle ambassadors help the municipality with talking the cycling case. Some of the ambassadors are famous representatives from the sports world or well-known businesspeople and others are passionate citizens who are helping with cycling campaigns and events.
Furthermore the municipality of Randers has a policy and a master plan for cycling. Based on these documents Randers has started a process, where the city has created more and better cycling lanes, started campaigns for cycling and established facilities as public tire pumps, indoor and secured parking spaces, public water taps and a cycle-counter on a strategic spot. The vision is to get more citizens to move more by bike in order to increase public health and to protect the environment.
Contact
Birgit Berggrein: bibe@randers.dk
www.randerscykelby.dk  (in Danish).
Member of the Cycling Embassy of Denmark since 2014