RAW Mobility was established in 2016 in Copenhagen, Denmark. The company provides consultancy within traffic planning and design, urban planning and mobility.
The desire for RAW Mobility is to have more open access to cross-sector cooperation and other relevant industries. At the same time, it is our wish to be able to focus more on developing projects and solutions so that we can deliver the best possible results with customers.
RAW Mobility's main focus is in the urban environment, where traffic and urban life has to co-exist to make great and vibrant cities. Within master and urban planning, we strive to make solutions that ensure the promotion of sustainable transport. Public transport and carbon neutral transport are key players, in making mobility plans for the future.
We have a strong focus on vulnerable road users, both cyclists and pedestrians, as we see sustainable transport as part of the solution to climate change. The Super Cycle Highway (Supercykelsti) is among the concepts that the owners of the company are originators to.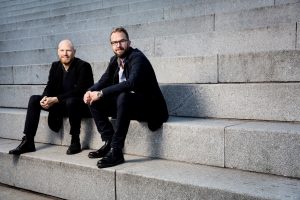 Contact
RAW Mobility ApS
Sundkaj 7, 2.tv
2150 Nordhavn
CVR nr. 38101641
info@rawmobility.dk
www.rawmobility.dk