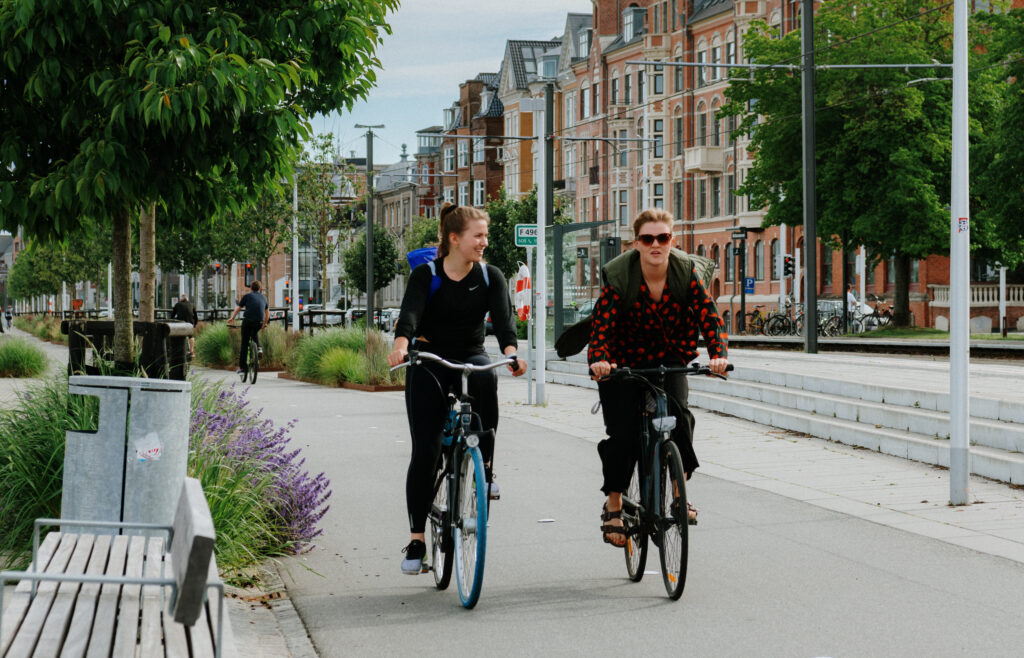 Our mission
The Cycling Embassy of Denmark's mission is to encourage cycling all over the world by sharing our knowhow and expertise in the area of cycling.
Cities all over the world are facing challenges related to the effects of decades of car-oriented city planning. Congestion, air pollution, noise, physical inactivity, CO2 emissions and crowded and unattractive public spaces are damaging our cities. Cycling is a key component in meeting these challenges.
In Denmark, we have had over 100 years of experience planning bicycle traffic in Denmark. As a result, we have a high share of cyclists. The Cycling Embassy of Denmark (CED) works to share our knowledge and know-how about bicycle traffic with cities around the world working to promote cycling as a transport mode.
The CED was established in 2009. Our network represent cycling professionals from private companies, local authorities and non-governmental organizations. We work together to promote cycling and communicate cycling solutions and know-how.
Our members represent the latest knowledge of all areas related to cycling. This counts planning bicycle and people-friendly cities and creating synergy between cycling and public transport. It counts building safe infrastructure for cyclists like cycle tracks and bicycle bridges and developing successful campaigns that motivate people of all age groups to cycle. It counts designing urban furniture like bicycle pumps, bike counters, and bicycle parking facilities, and much more.
What does the Cycling Embassy of Denmark do?
The Cycling Embassy of Denmark offers a variety of services both in and outside of Denmark. For visiting delegations we offer lectures, guided bike tours and masterclasses tailored to your interests.
Visit us in Denmark
The Danish cycle cities vary a lot in both size, topography, and level of development in terms of cycling. So, visitors can be sure to find a city to mirror their own be it in flat Copenhagen, hilly Aarhus og smaller cities like Skanderborg and Randers.
Let us come to you
Our members can also be requested for presentations at international conferences sharing best practice examples from Denmark on topics like policy development, planning, campaigns etc.
Read more about how we can help you put cycling on the agenda in your city.
Leadership Award for Cycling Promotion
Every year, we choose an individual or an organization that we want to acknowledge and honor for their work to promote cycling.
Award winners include such prominent advocates as:
Michael Bloomberg, former Mayor of New York
Lake Sagaris, President of Ciudad Viva, Chile
Christophe Najdovski, former Deputy Mayor of Paris for Transport
Philippe Crist from the International Transport Forum at OECD
Eamon Ryan, Minister for Transport of Ireland