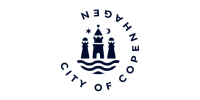 For Copenhageners, cycling is as natural as brushing their teeth. Very few Copenhageners regard themselves as "cyclists." Most see themselves merely as citizens who transport themselves from A to B, using the fastest and most flexible mode of transport, which the bicycle just happens to be in most cases.
Copenhagen illustrates that cycling can become a modern metropolis' preferred mode of transport. This has been achieved, not least, because the bicycle – whether it is used for commuting, going to the beach or the bakery, or for bringing the kids to kindergarten – is a key component for urban planning in Copenhagen.
Copenhagen  has a number of visions and goals concerning both environmental issues and city life, and one of these goals is to become the world's best city for cyclists. This not only contributes to the vision about becoming an eco-metropolis – it also contributes to urban life, and it contributes the long term goal of the municipality of becoming CO2-neutral in 2025.
Becoming the world's best city for cyclists is not a goal in itself, but a means to becoming a greener, healthier and livable city.
Read more on www.kk.dk/cityofcyclists.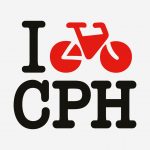 Contact
CPH Municipality
Center for Trafik
Islands Brygge 37
2300 København S
Phone: +54 33 66 35 00
E-mail: trafik@tmf.kk.dk
Member of the Cycling Embassy of Denmark since 2009