>Danish Two-wheel Retailers Association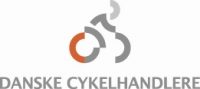 Danish Two-wheel Retailers Association
Danske Cykelhandlere or the Danish Two-wheel Retailers Association (ETRA) is a trade association for bicycle retailers.
We were founded in 1901, and today we represent the interests of many of the bicycle retailers in Denmark. Our headquarters are in the cycling city of Odense.
ETRA promotes cycling and safety in Denmark through cooperation with relevant partners on politics, lobbying, and counseling. In addition to this, ETRA supports innovation and improves the professionalism in the retailer's business through education and certification of the people working in the business. We also take part in bicycle campaigns and in communication to cyclists about traffic rules, safety, and maintenance of bicycles.
Contact
Middelfartvej 123, 1.
DK-5200 Odense V
Phone: +45 65 92 33 00
www.danskecykelhandlere.dk
Member of the Cycling Embassy of Denmark since 2010