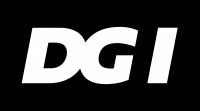 DGI is the non-elite sport organisation in Denmark – a non-governmental organisation that aims at increasing physical activity among the Danish population in close cooperation with the Danish local sports clubs.
Since its founding in 1992, DGI has been a strong advocate for a healthy, challenging and community-based sports environment. DGI wants the individual to work in unison with the community that surrounds them, and become better and stronger because of it.
With 14 regional associations, DGI covers all of Denmark as well as a small part of northern Germany. Though all 14 regional associations are autonomous to a certain degree, all share a common set of values and strive towards a common goal: creation of a setting that encourages future members to join the local sports clubs and in which the individual athlete can thrive.
Primarily volunteers run the local sport and sports clubs. DGI includes more than 300,000 volunteers who are volunteering as trainers, instructors, board members, event assistants, etc.
DGI encompasses a wide range of activities (from gymnastics to e-sport), ensuring a broad selection all over the country. As different as all the activities and sports offered may be, they are all equal in one important aspect: They all share the values of DGI, which benefit not only the community and the local sports club, but also the individual. Whether it be playing volleyball or handball, practicing taekwondo or table tennis, the emphasis lies on the individual, as part of a greater whole.
For further information, please visit www.dgi.dk.
Contact
Mogens Kirkeby
mk@isca-web.org
Member of the Cycling Embassy of Denmark since 2019