As urbanisation becomes more pronounced, traffic management and mobility becomes more challenging – more people need to move around on less space. At Rambøll we help our customers meet today's high demands for improved transportation systems and increased mobility by navigating the complex challenges associated with the planning and design of cities and transport systems.
The bicycle is a perfect mode of transportation for people in cities – it's clean, green, healthy, affordable and takes up little space – in short cycling is sustainable mobility.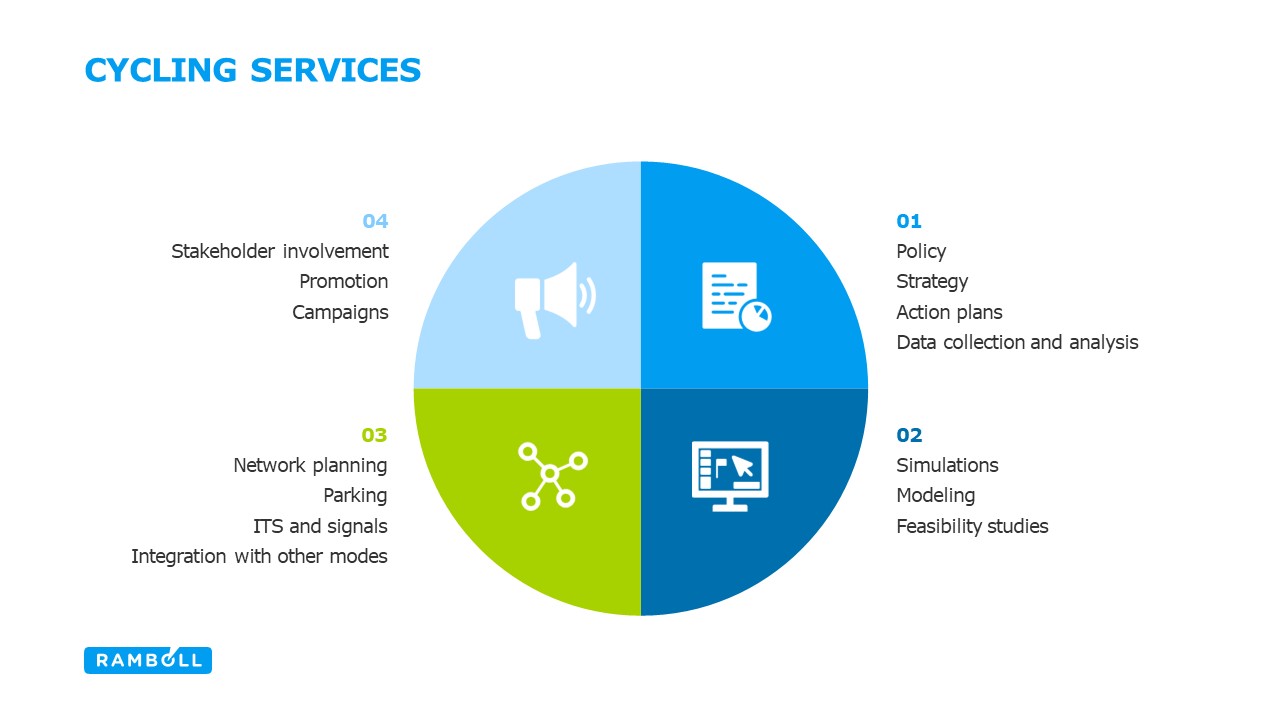 Ramboll is a leading engineering, design and consultancy company founded in Denmark in 1945. Since then, Ramboll has expanded to an international company employing 15,000 dedicated experts in 300 offices in 35 countries. We combine local experience with a global knowledgebase constantly striving to achieve inspiring and exacting solutions that make a genuine difference to our clients, the end-users, and society at large. We have especially strong representation in the Nordics, UK, North America, Continental Europe, Middle East and Asia-Pacific.
Our specialists have a clear understanding of the interplay between public policy and project needs. We work with planners, developers, architects and operators, as well as multidisciplinary engineering teams, to develop and negotiate the right solutions.
Contact
Marianne Weinreich
Chairman of the Cycling Embassy of Denmark
________________________________________
Rambøll
Hannemanns Allé 53
DK-2300 København S
Member of the Cycling Embassy of Denmark since 2012