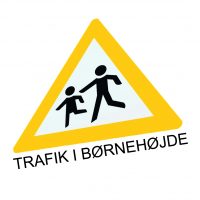 Experts in school road projects and behaviour
Trafik i Børnehøjde means 'traffic in children's eye level'. We call our company that because we specialize in working with school road projects. We insist that children and youth involvement in traffic solution is the best path to school engagement.
Until August 2015, we have been working through bike funds to measure the potential of youth involvement and temporary installation in combination. In three schools pupils has played a key role in changing transport behaviour.
We run involvement projects in schools by connecting daily teaching with traffic planning in a number of workshops. In workshops we will be planning for campaigns and physical infrastructure with the pupils. We address the behaviour of parents through the voice of their own children. Besides these larger projects we offer courses for teachers to start their own projects and we offer consulting service for engineers to give ownership to schools in traffic projects.
Contact
Johan Heichelmann
T (+45) 5336 9194
E johan@bornetrafik.dk
Member of the Cycling Embassy of Denmark since 2015