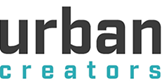 Urban Creators is a consultancy working with green and liveable mobility, urban development, process management and communication for and in collaboration with public and
private organizations, foundations, citizens, and others.
For Urban Creators, cycling holds a great potential as part of green urban mobility for daily transportation as well as last-mile journeys and recreational trips. Therefore, we seek to integrate cycling on all levels, from strategic master plans and new urban developments to regional and local mobility solutions and road designs.
We use design thinking in creative idea development and work with trends and scenarios to make resilient plans. We do not hold back from lifting innovation to new heights on our projects.
When we embark on a new project, we consider the strategic and holistic aspects. We make sure all relevant parties are not only consulted but involved as co-creators of plans and solutions alongside public authorities. We draw on a large network of professional experts such as architects, sociologists, designers, communication professionals, etc. — and we always handpick project teams with the strongest and most suitable skills to solve the task at hand.
Contact
Marie Kåstrup
Telephone +45 29296372
Members since 2022