The Bicycle and the Future of Mobility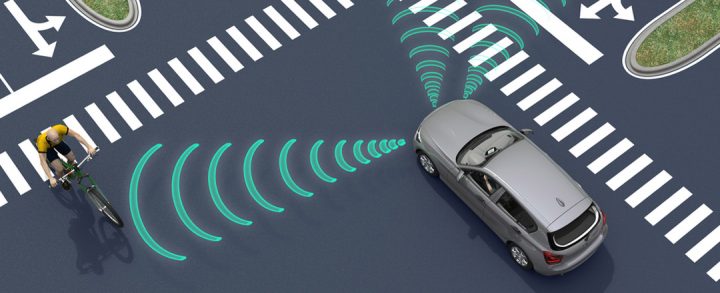 Urbanization and rapidly developing technology will change many people's transport habits in the coming years. We should take steps to ensure that active transport plays a major role in the future of mobility for the sake of the climate, accessibility, public health and the economy.
By Klaus Bondam, Danish Cyclists' Federation
At a time when urban societies are on the rise world- wide, new technology will play a major role for the future of mobility. Urban scenes with self-driving cars and busses, electric scooters, mono-wheels, E-bikes and speed pedelecs, electric skateboards, and probably many other new modes of transport are just around the corner. Hovering above it all is MaaS, Mobility as a Service, the new cyber technology which will seamlessly connect the different transport modes in the future.
Although the development of new technology is fascinating to watch, we must try to control it so as to achieve the mobility best suited to our society. From the point of view of public health, for example, steps must be taken to ensure that technology reinforces active mobility and does not make our lives even more sedentary and inactive, with all the social, economic and human consequences which that entails.
Active mobility has enormous potential
Now is a good time when transport modes and patterns are already undergoing great changes,  to examine the role active transport can play in addressing the challenges facing us today, including population growth, lifestyle diseases, and CO2 emissions.  Active mobility, i.e. everyday walking and cycling, has a significant contribution to make.
A number of Danish municipalities, the Capital Region, the Secretariat for Cycle Superhighways, the Confederation of Danish Industry, and the Ministry of Transport have demonstrated the enormous cost-benefit gains from encouraging more people to move about actively. The same results could be achieved in urban zones in many other parts of the world.
50% of car trips in the major European cities are shorter than five km, for example. In Denmark 74% of all commuter trips to and from work are less than 10 km so there is an enormous potential for increasing active mobility at home as well. We should design, develop, and use technology to help us create a society where more people choose to walk and bike in their everyday lives
Tech solutions can be a motivating factor and create cohesion
Fortunately, all over Denmark there are already many excellent technical cycling solutions which strengthen cyclist accessibility and contribute to a better urban environment.
One example is the "green wave" along the roads so that a cyclist riding at a given rate of speed is able to pass a series of traffic lights without having to stop. There are traffic lights that give cyclists 20 extra seconds on rainy days, and countdown traffic lights that let the cyclist know how much time is left before the light changes. There are electronic bicycle counters that show cyclists they're not alone out there, and at the same time send a message to drivers that there is an alternative to being stuck in traffic, i.e. cycling.
There are app solutions, too, including route planner apps that guide the cyclist away from stretches with high air pollution levels.  In addition, bicycle sharing systems, particularly E-bikes, and the even faster speed pedelecs, have become increasingly popular in recent years. All of this provides new options for people who commute over longer distances or who combine cycling with public transport. There is a great need for such solutions.
Bicycles may be taken for free on the greater Copenhagen S-train network covering a radius of over 45 km around Copenhagen, which is another excellent example of a concrete, practical solution for greater cohesiveness between the various transport modes in greater urban areas.  The same is true of the locked parking facilities along the approach roads to Danish provincial towns, including Odense and Randers.
MaaS is more than a buzzword
Tech solutions such as the Danish route planner Rejseplanen and the travel card system Rejsekortet  also help make trips and combined trips with public transport more seamless. They are especially helpful to cyclists – particularly when there are good bicycle parking facilities at stations and bus stops. Rejseplanen is currently working on greater integration of bicycle trips on your own bike or a city bike with the route planning system.
Generally speaking there is a great technological development potential in optimizing such solutions for travelers wishing to combine different types of public and active transport. MaaS, mobility as a service, is already a big buzzword in the mobility debate. With the right functionalities and technical solutions that encompass the entire trip, including the portions on foot or by bicycle, MaaS could become a real game changer.
Cars cannot address our challenges
In Denmark as well as many other places in the world there is an ongoing debate about automated, self-driving cars. This is understandable as it's a fascinating idea.
Future ISA technologies (Intelligent Speed Adaptation) offer exciting traffic safety perspectives to cyclists and walkers. These technologies ensure that a car cannot drive faster than the established speed limit on a given stretch, and that it is kept at an acceptable distance from cyclists and walkers.
However, the truth is that self-driving cars are not the solution to the majority of the challenges facing us today. All research shows that driverless cars mean more inactive transport and increased "idling", i.e. the driverless car drives around without passengers. Furthermore, even though the car is electrically powered, it still takes up just as much space as the ordinary car of today.
Driverless cars are not the future. Neither are small drones that are designed to transport people. Neither are electric scooters and electric skateboards.
The sharing economy poses a traffic challenge
Electric scooters for rent have recently posed a number of challenges. Many cities all over the world, including in Denmark, are trying to find means of integrating this new transport offer with the urban scene.
So far unsuitably parked electric scooters have been the cause of distress to elderly walkers, the blind, the visually impaired and wheel chair users. In other words they contribute to a non-inclusive urban scene. There have also been a number of challenges in relation to the commercial operation of the rental systems in public spaces, not to mention the entire issue of data collection.
In a Danish context, where there is a great deal of bicycle traffic on the cycle tracks, the scooters are also a space issue since scooters are legally required to use the cycling infrastructure. It is too early in the day to draw reliable conclusions as to traffic safety, but the authorities are planning assessments of tests of small motorized vehicles. We don't really know whether the new trips by scooter represent a shift from cars, public transport, cycles or walking. Is it possible that scooters may actually have a negative health impact?
Remember the health factor in the new mobility
It is surprising that so much new mobility technology focuses on making us as inactive as possible. Why not concentrate on moving actively from one place to another? It's healthy, it's sustainable, and it creates a pleasant urban environment where people can meet at eye level.
We should, of course, use technology to create the city and the society we desire, but we must not allow technology to call the shots. It is thus encouraging that the topic of cycling and walking and their integration with collective transport is increasingly on the table in the debates on Smart Cities, the development of MaaS systems, urban development and urban renewal. The debate on so-called ITS solutions (intelligent transport systems) also raises the issue of how technologies can promote active mobility, including cycling.
The whole debate was summed up very aptly by Margrethe Vestager, the Danish EU commissioner, at the international ITS Word Congress in Copenhagen in the fall of 2018, in the words, "Creating societies is a human privilege. Technology can help us. But only help us."