Denmark's cycling strategy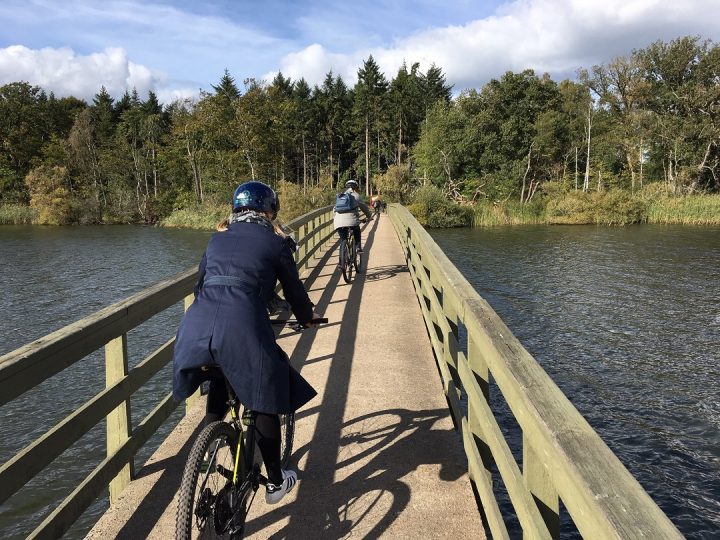 The state of Denmark has drawn up a new strategy for bicycle traffic in response to the fact that bicycle traffic has dropped. It includes three focus areas: everyday cycling, active holiday and leisure, and secure, new cyclists. Substantial investment in improved collective transport in the larger cities may reduce bicycle traffic even further.
By: Troels Andersen, Odense Municipality
The Ministry of Transport, Building and Housing published a new Danish bicycle strategy in 2014.  The starting point was that even though Denmark is one of the world's leading cycling countries, Danes don't jump on their bikes as often as they used to. A study of the development of bicycle traffic over time shows that good cycling habits have come under pressure. Bicycle traffic dropped by more than 10% between 1990 and 2013 nationwide.
Denmark's cycling strategy is about getting more people on their bikes. Photo: Danish Cyclists' Federation
Add to this, car traffic has increased over time. Danes are increasingly going by car and leaving their bikes at home. Expansion and improvement of collective traffic can also pose a challenge to bicycle use. The better the options for bus, metro, light rail and S- train, the less likely the choice of the bicycle as a transport mode.  The marked improvement of collective transport offers in and around cities can pose a challenge to maintaining the bicycle share of transport trips.
The strategy aims at reversing this trend so that more Danes choose to cycle again. Children are a special focus area, and more children should cycle to school.
The national bicycle strategy rests on three pillars, each of which contains a number of concrete initiatives to reinforce and increase the use of the bicycle as a transport mode for the sake of mobility, the environment and public health:
Everyday cycling with a focus on good bicycle parking facilities at stations and other hubs, new cycle solutions at workplaces, cycle superhighways, cycling events, campaigns, filling in the missing links in a cohesive cycling network, green waves, and cyclist shortcuts.
Active holiday and leisure with a focus on good recreational routes, signage, and a coordinated effort to develop Denmark as a cycling holiday destination.
Secure, new cyclists with a focus on safe roads and paths, school activities, cycling campaigns, a program to prevent right turning accidents, and railway crossing protection.
The state of Denmark funded an upgrade of the wayfinding guidance system on the national routes in 2016 and 2017 as part of the bicycle strategy's focus on cycle tourism
Sources
Den nationale cykelstrategi: Danmark – op på cyklen!, Transport-, Bygnings- og Boligministeriet, 2014